Trustees of York Public Library 
IN MEMORIAM: Dan Bancroft, Former President
Dan and his wife Anne moved to York in 2017. Having retired after 45 years as a trial lawyer, he spent his time writing plays, substitute teaching at the York Middle School, and entertaining his grandchildren. His love affair with libraries ran deep, and he was delighted to work with the amazing library board members and staff in order to continue to provide York with a place where people and ideas can connect.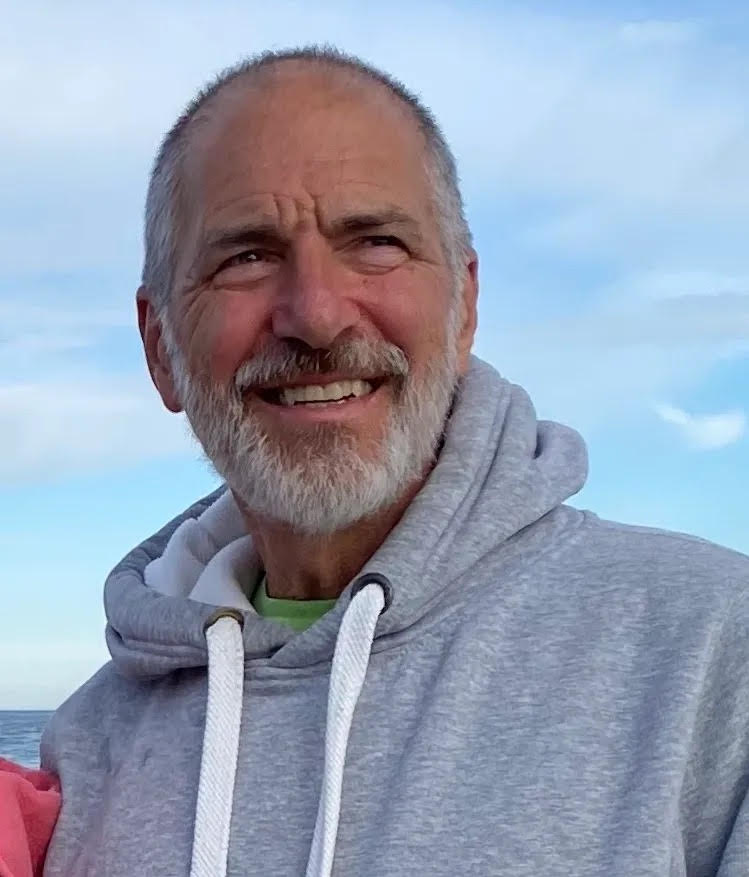 Britton Ryan Garon, Esq., LL.M, President
Britton has spent much of her life working and relishing her time in various libraries. Growing up in Birmingham, Alabama, she volunteered her time in the libraries of her elementary and high schools. Her first job during college was at Boston's Social Law Library, the second-oldest law library in the United States. After college, Britton spent almost ten years as a Research and Technical Services Librarian at the Boston law firms of Foley Hoag and Sullivan & Worcester before moving to York with her husband Patrick, who grew up in town. They have three children: Declan, Noah, and Quinn, all of whom have a great love for reading. Britton earned a B.S. in Criminal Justice from Northeastern University, a J.D. from Suffolk University Law School and an LL.M. in Elder Law from Stetson University College of Law. Britton owns and operates her own law practice in town, BRG Legal, focusing on Estate Planning and Elder Law. Britton is a member of the York Rotary, serves on the Board of Heart to Heart: Services for People with Age, and is active in the York Serving Our Seniors Organization (York SOS, formerly York S.A.L.T.). Britton served 11 years on the Town of York Board of Appeals, and is a previous Board member of SAGE Maine, now a program of EqualityMaine. Britton wholly loves living and owning a business in York and is so proud to be a part of such a wonderful community.
Steve Burns, Vice President
Steve has been a card-holding patron of the York Public Library since the last century. He recently retired after working for 23 years for the Town of York, most recently as its Town Manager. Serving on the Library's Board of Trustees is his way of continuing to contribute to his community. Steve's earliest library memories are from elementary school in Manchester, New Hampshire, in the late 1960s. The City's giant Bookmobile would park in front of the school every week or two, and we'd go in, a few at a time, to find and check out a book. All students had library cards, which were made of heavy card stock with a metal insert that had raised numbers of our unique ID. There was a contraption of sorts that would make a carbon-paper impression of our card number on a form so they'd know who had what. Identity theft back then meant you lost your library card. In some senses, libraries have come a long way since then, but they retain the same societal importance they have for millennia. Libraries are bastions of self-guided learning, of curiosity, of creativity, of inspiration, and of intellectual freedom.
Steve Gendron, Treasurer
Born and raised in York County, Steve ventured off to far away Portland to attend college, where he earned both his bachelor's degree in business and MBA from the University of Southern Maine.  Shortly thereafter, his schooling and background in loan underwriting afforded him the opportunity to move away from his beloved-home State to work tirelessly on excel spreadsheets calculating multi-million-dollar bond payments for the worst financial securities products ever invented for several years at the corporate trust headquarters of a behemoth of a financial institution located very near the Nation's Capital.  Thanks to a DC suburb neighbor of his, who recognized Steve's waning interest in VLOOKUPs and multi-comma payouts that were not to his own account, he landed his dream job with the Securities and Exchange Commission working alongside attorneys and accountants battling the evils of the very industry in which he spent so many coffee-filled days and nights keeping the grimy dollars flowing (even sometimes not down the toilet).  Some time later, his wife, Megan, and he decided it was time to leave the place which Kennedy once called a city of Northern charm and Southern efficiency, when they planned to bring their daughter, Harper, into the world.  Steve is proud to say that Harper, like he (and not Megan), is a true Mainer.  And a York County, Mainer, at that.  Within a year of returning to this great State, Harper demanded that her parents bring her to York to reside for the rest of time, and so they did.  Steve has settled for the, now occasional, commute to Boston, where he works for the Boston Fed, focusing on leading a diverse and inclusive group of individuals in the central bank's Credit Risk Management and Regulatory Reserves area.  Mostly, though, Steve spends time paddling away from the sharks at Long Sands while surfing and shushing his daughter in the Children's Room of the library. 
Mary Marshall, Secretary
Mary has always been involved with libraries, frequenting local libraries and working at a large technical library when in college. She, her husband, David and two children came to York in 1992 and spent many hours in both the current and former York Library (now the Congregational Church offices). She grew up in upstate NY and earned an engineering degree at Rensselaer Polytechnic Institute. She continues to work as an engineer and manager today. Mary is a supporter of public education and libraries, with both of her children being educated in the York schools from K-12. Over the years, Mary volunteered as youth T-ball, softball, soccer, and basketball coach, a Girl Scout leader, and has been on a York school building committee, as well as the Portsmouth Naval Shipyard Restoration Advisory Board since 1995. In her free time, she enjoys walking/hiking, biking, boating, skating, skiing, snow shoeing, baking, crocheting and most outdoor activities.
Shea Adelson
Shea has been an active member of the community since she and her family moved to York in 2011. She enjoys supporting the public schools' efforts to provide the best education possible for students and worked with a team of citizens to pass the referendum for the York Community Auditorium. She is co-leader with Holly Sargent of the York Chapter for Dining for Women, a group of inter-generational women that gathers regularly to bring awareness and to fundraise both for international non-profits supporting women & girls health and education issues, and for organizations supporting local needs as well as celebrations of humanity, art and music. Professionally, Shea is consultant and executive coach and trainer, developing leaders and teams for higher performance. Her first job ever was being a page at the Public Library in her hometown where she would get lost in the stacks reading. She lives in the woods with her husband, two daughters, well-fed dog and a bunch of chickens.
Janet Blyberg
Information coming soon
William Ethridge 
Will's love for books and libraries was first kindled by his grandmother's library in York Harbor, Maine where he spent summers growing up. Graduating from the University of North Carolina at Chapel Hill, he built a career in publishing and education, eventually becoming CEO of Pearson Education and serving on the board of directors of Pearson, plc, a global media conglomerate based in London, which during Will's tenure on the board of directors also owned Penguin Books and The Financial Times. 
Retiring from Pearson at the end of 2013, he now serves as a board member of three education companies, Apex Learning (Chairman), Finalsite, and Ruffalo Noel Levitz (Chairman). He has previously served on the boards CourseSmart (Chairman), Frontline, Interactive Data Corporation, StudyGroup, and TurnitIn. Active in publishing and education industry issues throughout his career, his industry leadership work includes serving as Chairman of the Association of American Publishers (AAP). 
While his career has provided Will the opportunity to travel around the world, his heart has always been in York. He and his wife, Debby, moved to York Harbor full-time in 2014. They are active in the community where Will serves as Chairman of the Board of Trustees of Trinity Episcopal Church and Debby serves on the board of the York Land Trust. Strong supporters of the library, they participate as speakers in the library's Book Talks program and make countless visits to the York Library, often accompanied by their three grandchildren.
Amber Harrison
Amber is a York resident who joined York Community Service Association in January of 2023 as the Housing Innovation Manager and continues her work as the Local Health Officer.  She has recently worked the last decade for the Town of York as the Director of Code Enforcement.  Amber's varied experience included implementing ordinances on land use and development, as well as collaboration with Town leaders, businesses, and social services to perform Code and Health Officer duties often with those most in need in our community.  Amber lives in York with her family and has been an active patron and supporter of libraries.  
Bill Littlefield
Bill grew up in Brookline, MA. He is a graduate of the College of the Holy Cross, has a strong background in Library Science in which he holds a master's degree from Simmons College. His library experience includes employment at the Dinand and Science Libraries at Holy Cross, and the position of Assistant Director of the Mortenson Library at the University of Hartford. His library experience includes an emphasis on library automation, budgeting and electronic information sources.
Before semi-retirement and a move to York in 2012, Bill and his wife, Gail, lived a quiet rural lifestyle tucked away in Petersham, MA, where they built an expert witness referral business, Healthcare Litigation Support, LLC, from their home offices. During this time Bill served the town as a member of the Petersham Memorial Library Board of Directors.
Bill and Gail enjoy living in the heart of coastal York Village, a significant change from their lives in wooded Petersham. Bill has two stepchildren, three grandchildren, and two great grandchildren. Elsa and Jake, a Golden Retriever and a Bichon Frise, are Bill and Gail's canine family.
Marina Mails
Marina Mails is a York parent, professional and library enthusiast! Marina is the co-leader and operations director for The Climate Mobilization, a non-profit organization which builds people power for a national transformation that rapidly restores a safe climate and creates a just and democratic society. Marina wears many hats in her remote job with her organization, overseeing finance, HR and website, and assisting with communications, board relations and strategic planning. 
Before getting involved in climate work four years ago, Marina was a licensed professional counselor in private practice, hospital and hospice settings. She has a bachelor's degree in political science and Spanish from Wake Forest University and a Masters in Counseling from UNC Greensboro. Marina and her family have lived in North Carolina, Tennessee, Texas, and Maine, and through all of the moving, building strong community connections has been a top priority. In her spare time Marina enjoys gardening, meeting new people, kayaking, hiking and reading.
Erin McGann
Erin grew up in many different places around the US, spending most summers in York with her grandparents. Libraries and reading have been the constant in her life. Erin read her way through many small town libraries, as both a child and an adult. When she lived in Taos she decided to read the whole library, to start with the A's and read to the Z' (she moved before she got to the Z's). Erin moved to York from Austin, TX in 2020, and one of the first things she did was get a library card. Erin works as a consultant for SAMSHA helping set up suicide prevention plans for Service Members, Veterans and their families, for Sweetser in mobile crisis and as an Adjunct Professor at UNE and Endicott College. For these jobs, Erin travels often and only survives airports and hotel rooms because of books. For Erin, as for many others, books are not a luxury, but a necessity in life, and public libraries are the way to assure that need is met.
Marilyn McLaughlin, Liaison to the Board of Selectpeople
Information coming soon