Trustees of York Public Library 
IN MEMORIAM: Dan Bancroft, Former President
Dan and his wife Anne moved to York in 2017. Having retired after 45 years as a trial lawyer, he spent his time writing plays, substitute teaching at the York Middle School, and entertaining his grandchildren. His love affair with libraries ran deep, and he was delighted to work with the amazing library board members and staff in order to continue to provide York with a place where people and ideas can connect.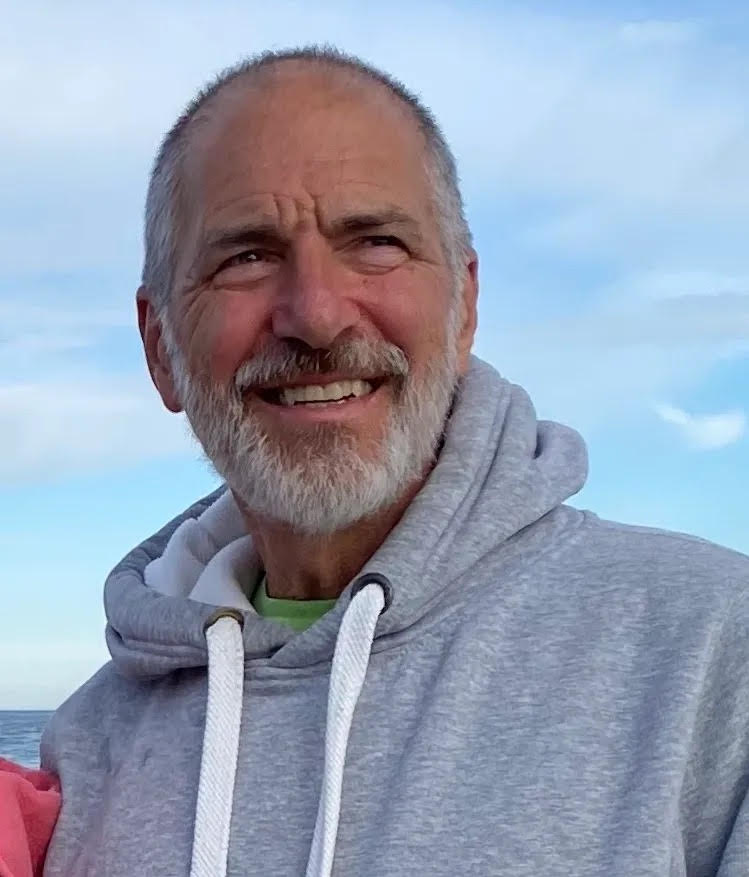 Britton Ryan Garon, Esq., LL.M, President
Britton has spent much of her life working and relishing her time in various libraries. Growing up in Birmingham, Alabama, she volunteered her time in the libraries of her elementary and high schools. Her first job during college was at Boston's Social Law Library, the second-oldest law library in the United States. After college, Britton spent almost ten years as a Research and Technical Services Librarian at the Boston law firms of Foley Hoag and Sullivan & Worcester before moving to York with her husband Patrick, who grew up in town. They have three children: Declan, Noah, and Quinn, all of whom have a great love for reading. Britton earned a B.S. in Criminal Justice from Northeastern University, a J.D. from Suffolk University Law School and an LL.M. in Elder Law from Stetson University College of Law. Britton owns and operates her own law practice in town, BRG Legal, focusing on Estate Planning and Elder Law. Britton is a member of the York Rotary, serves on the Board of Heart to Heart: Services for People with Age, and is active in the York Serving Our Seniors Organization (York SOS, formerly York S.A.L.T.). Britton served 11 years on the Town of York Board of Appeals, and is a previous Board member of SAGE Maine, now a program of EqualityMaine. Britton wholly loves living and owning a business in York and is so proud to be a part of such a wonderful community.
Nancy Garrick, Vice President
Nancy grew up in Southern Connecticut and has lived in York since 2009. She has also lived in Boulder and Flagstaff, CO; Paris, France; Boston MA; and Peterborough, NH. She has a BA from Keene State College in Integrated Curriculum and a M.Ed. from Harvard University. Of the several program director positions Nancy has had in the arts, she is most proud of the Enrichment Program she created and administrated for eight Elementary Schools in Southern NH which brought artists into the schools to work 'hands-on' with students; offered workshops using the arts to support literacy; organized field trips; and secured state and federal funding, corporate sponsorships and individual donations. Since moving to York, she has worked as an Ed Tech at Wells High School. Currently, she is the Vice Chair of the York Diversity Forum, involved in YDF programming and the Seasonal Workers Program. Recently, Nancy came on board with the YPL Arts Committee. She has two wonderful children, two little grand nuggets and a one year old Labradoodle named Lola. Nancy loves music, art, literature and travel. She remembers the names of her childhood librarians – Miss Johnson and Mr. Davenport!
Rick DiDonato, Treasurer
Native to Baltimore, Maryland, and raised in a small town in central Pennsylvania, I left my hometown to earn a B.A. in Economics from the University of Notre Dame, and then an M.B.A. from the Booth School of Business at University of Chicago. Following a couple decades of investment banking experience on Wall Street and now with 30 years of experience in commercial banking, corporate finance and debt capital markets, I am a regional executive for Citizens Bank. Importantly, I am known for my immeasurable energy as well as an ability to deliver ideas and financial strategies that create value for corporate clients.
After living in various locations across the U.S., my wife and I chose York, Maine, as a perfect location for work-life balance. I am the proud father of four children and step-father to four more. Every 3-4 weeks, I visit my children in South Carolina. I am an outdoor enthusiast who also enjoys paddle tennis, CrossFit, and gardening.
Mary Marshall, Secretary
Mary has always been involved with libraries, frequenting local libraries and working at a large technical library when in college. She, her husband, David and two children came to York in 1992 and spent many hours in both the current and former York Library (now the Congregational Church offices). She grew up in upstate NY and earned an engineering degree at Rensselaer Polytechnic Institute. She continues to work as an engineer and manager today. Mary is a supporter of public education and libraries, with both of her children being educated in the York schools from K-12. Over the years, Mary volunteered as youth T-ball, softball, soccer, and basketball coach, a Girl Scout leader, and has been on a York school building committee, as well as the Portsmouth Naval Shipyard Restoration Advisory Board since 1995. In her free time, she enjoys walking/hiking, biking, boating, skating, skiing, snow shoeing, baking, crocheting and most outdoor activities.
Shea Adelson
Shea has been an active member of the community since she and her family moved to York in 2011. She enjoys supporting the public schools' efforts to provide the best education possible for students and worked with a team of citizens to pass the referendum for the York Community Auditorium. She is co-leader with Holly Sargent of the York Chapter for Dining for Women, a group of inter-generational women that gathers regularly to bring awareness and to fundraise both for international non-profits supporting women & girls health and education issues, and for organizations supporting local needs as well as celebrations of humanity, art and music. Professionally, Shea is consultant and executive coach and trainer, developing leaders and teams for higher performance. Her first job ever was being a page at the Public Library in her hometown where she would get lost in the stacks reading. She lives in the woods with her husband, two daughters, well-fed dog and a bunch of chickens.
Mary Behnke
Mary Behnke (nickname Lee) is a graduate of Smith College and has advanced degrees in language and education.  She has taught Latin, English and Humanities at Exeter and the University of Chicago.  She alternates weekly between her house in York, ME and an apartment in Boston.  She teaches courses for a learning in retirement program in Boston called "Beacon Hill Seminars".  She has always been a bookworm so libraries are like a second home wherever she is.  She thinks YPL is a jewel in the crown of York.
Barbara Landis Chase
Barbara is a retired educator, who has lived full time in York since 2012. She works part time as a senior consultant for Carney Sandoe and Associates in Boston. In that role she conducts searches for heads of school and advises schools on leadership and governance. Barbara began her career as a teacher in independent schools. She taught at the Lower, Middle and Upper School levels before becoming the Director of Admission at The Wheeler School in Providence, R.I. She went on to become Headmistress at the Bryn Mawr School in Baltimore for 14 years. In 1994, she became the fourteenth Head of School at Phillips Academy in Andover. She was the first woman to lead the School, from which she retired in 2012. Among other volunteer commitments, Barbara has served on the Corporation of Brown University as both an elected Alumnae Trustee and a Fellow; as a trustee of the National Association of Independent Schools; the Boys and Girls Club of Lawrence, MA., and as an overseer of the Annenberg Institute for School Reform. Barbara received a BA from Brown University, in History, and an M.A.L.S. from Johns Hopkins University. Married to David Chase, Barbara has two daughters and three grandchildren. Barbara has always appreciated the potential of libraries; she fondly remembers as a young person, traveling by bus through rural Lancaster County, where she grew up, to the city, to spend hours in the new Lancaster Public Library. She is a devoted patron of the York Public Library, as well as a member of the Boston Athenaeum. An avid reader in many genres, she has a keen interest in history—especially that of Atlantic Slavery and Nineteenth Century abolitionism in the United States.
William Ethridge 
Will's love for books and libraries was first kindled by his grandmother's library in York Harbor, Maine where he spent summers growing up. Graduating from the University of North Carolina at Chapel Hill, he built a career in publishing and education, eventually becoming CEO of Pearson Education and serving on the board of directors of Pearson, plc, a global media conglomerate based in London, which during Will's tenure on the board of directors also owned Penguin Books and The Financial Times. 
Retiring from Pearson at the end of 2013, he now serves as a board member of three education companies, Apex Learning (Chairman), Finalsite, and Ruffalo Noel Levitz (Chairman). He has previously served on the boards CourseSmart (Chairman), Frontline, Interactive Data Corporation, StudyGroup, and TurnitIn. Active in publishing and education industry issues throughout his career, his industry leadership work includes serving as Chairman of the Association of American Publishers (AAP). 
While his career has provided Will the opportunity to travel around the world, his heart has always been in York. He and his wife, Debby, moved to York Harbor full-time in 2014. They are active in the community where Will serves as Chairman of the Board of Trustees of Trinity Episcopal Church and Debby serves on the board of the York Land Trust. Strong supporters of the library, they participate as speakers in the library's Book Talks program and make countless visits to the York Library, often accompanied by their three grandchildren.
Marina Mails
Marina Mails is a York parent, professional and library enthusiast! Marina is the co-leader and operations director for The Climate Mobilization, a non-profit organization which builds people power for a national transformation that rapidly restores a safe climate and creates a just and democratic society. Marina wears many hats in her remote job with her organization, overseeing finance, HR and website, and assisting with communications, board relations and strategic planning. 
Before getting involved in climate work 4 years ago, Marina was a licensed professional counselor in private practice, hospital and hospice settings. She has a bachelor's degree in political science and Spanish from Wake Forest University and a Masters in Counseling from UNC Greensboro. Marina and her family have lived in North Carolina, Tennessee, Texas and Maine, and through all of the moving, building strong community connections has been a top priority. In her spare time Marina enjoys gardening, meeting new people, kayaking, hiking and reading.
Marilyn McLaughlin, Liaison to the Board of Selectpeople
Information coming soon
Julie Steedman 
Books and libraries have been woven into Julie Steedman's life. At a young age she walked to the public library in Verona, New Jersey, nearly every Saturday, rain or shine. For her, books have been an important link to the wider world throughout her education, first at Montclair High School in New Jersey, then at Connecticut College, where she earned a BA in American History, and, years later, at the University of Michigan, where she obtained a Masters in Social Work.
Over the years she wore many, varied hats: Assistant Librarian at The Center for International Affairs, Harvard University; History teacher at the American School in Manila, Philippines; English teacher in Bamako, Mali and in Fort Lamy, Chad; social worker in the Pain Clinic at the University of Michigan Hospital; and then working with pregnant teens at the Lund Family Center, Burlington Vermont. During her last stay in Africa, she worked as a photographer publicizing the field work of the US Agency for International Development in Senegal. Mixed in with these interesting jobs Julie had her own photography business, focusing on black and white children's portraits, and a small note-card business called Yarn Images. 
Her husband Charles Steedman's career with the US Government allowed the family to spend eight years in four different countries. They have raised three children and have seven teenage grandchildren. Her first visit to York was in 1960.  Julie and her husband retired to live here year-round in 2002. In addition to hobbies such as quilting and knitting, Julie remains an avid reader and still belongs to a book group started 25 years ago in Ann Arbor, Michigan. She has helped run the Library's popular gingerbread house competition and for several years enjoyed working as a volunteer and mentor in the York Elementary schools. Recently, during COVID, she has been reading with a granddaughter twice a week on Zoom!