Children's Room
Programs and events for birth – 4th grade, and their families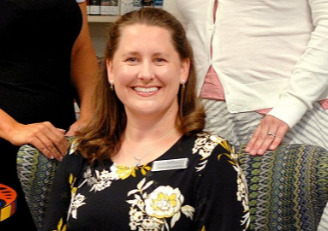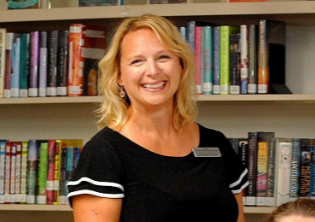 Welcome to the York Public Library Children's Room! You can think of the world as a giant library- just waiting for you to walk in and start exploring. We're waiting here for you!
Get information about programs for children birth – 4th grade right in your email inbox! Subscribe to our monthly Children's newsletter by clicking the "Subscribe" button below.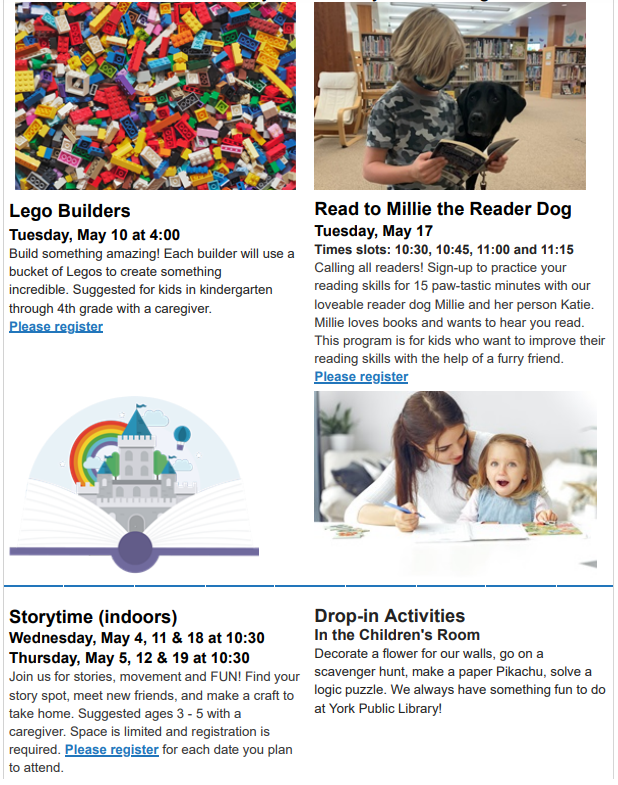 To register for a program, click the button below. Select the event from our online calendar and fill out the registration form. Need help? Ask a librarian!