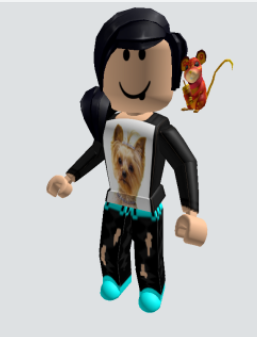 Do you play Roblox? We do too! Join us to play  together on the library's private VIP servers, chat with friends and have fun. Chat is available via Zoom and in-game. All participants in the Library Roblox group must have a parent's or guardian's permission to participate.
If you have never played Roblox before, you will need to have your parent/guardian set-up your account before the group session, so you can jump right into the games with us! Need help? Let us know and we will walk your parent/guardian through it.
What is Roblox
Roblox is an online game platform and game creation system that allows users to program games and play games created by other users. Roblox is free to use, but does have additional content available to purchase with real money via the game currency called Robux. The free version does not limit game play, so it is possible to enjoy and participate in Roblox games for free. 
What are the games like on Roblox?
Roblox has an ESRB rating of E10+ for Everyone 10 and up, which means that typical gameplay should be suitable for most kids over 10.  Parents need to remember that games are created by the general public and range in themes. Themes cover everything from gentle role-play games like "Work at a Pizza Place" where you get to drive a car, make pizza and decorate your in-game house, to horror type games. Some games on the platform do include fantasy violence where players use weapons to "Oof" another player. We suggest familiarizing yourself with the games before deciding if the platform is right for your child. Take a look at the games.
Why is the library using private servers?
The library uses private servers to control who participates in the group. This also gives the library an added layer of control in case any of the players break our Roblox Group ground rules for play.
Roblox Group Rules:
Bullying, hacking, rude behavior, or inappropriate langauge are not tolerated.
All players must play fair and according to the game rules set forth by the group.
In the event a player breaks the rules the player will be disciplined as follows:
First offense: Player is reminded of our ground rules.
Second offense: Player is given a warning.
Third offense (you're out): Player is removed from the game until they speak to a librarian about their behavior.