York Public Library will be partnering with the Boston-based Nightingale Vocal Ensemble and Surf Point Foundation in York Maine to provide a unique opportunity to the general public in the Seacoast region. On Saturday, November 18, 2023, at 1:00 p.m., all are invited to York Public Library to hear Nightingale's Maine premiere of Andrew List's vocal quartet, clarinet, and piano cycle titled, "Journey of Seasons." Featuring poetry by May Sarton, "Journey of Seasons" uses the image of a garden as a metaphor for the self amidst life's seasons. Dr. Ivy Schweitzer, Professor of English and Creative Writing at Dartmouth University, will give a brief presentation on Sarton and her impact on 20th century American literature before the musical portion of the program.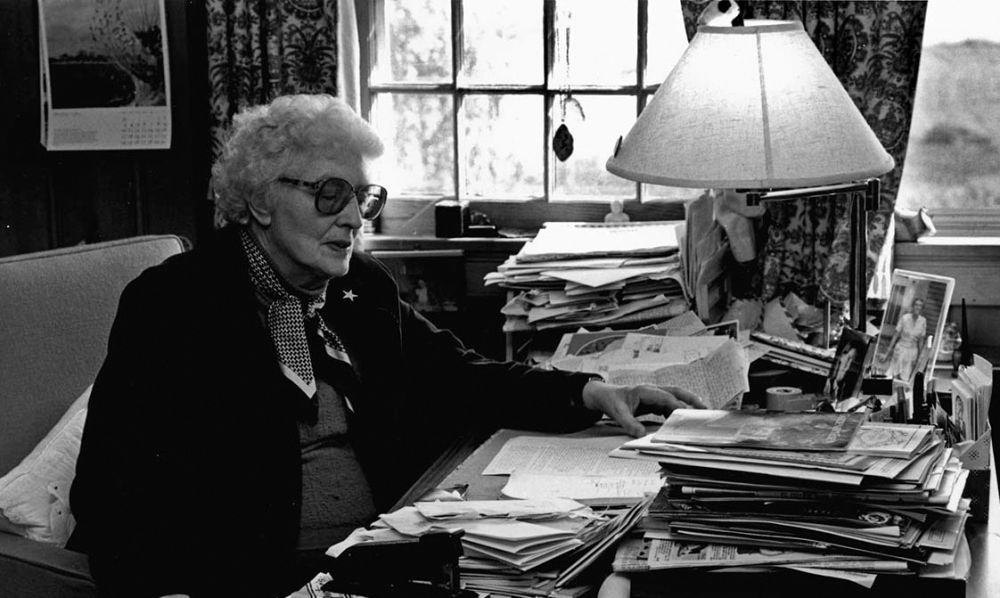 Writer May Sarton in 1983. Source: theparisreview.org. 
Nightingale Vocal Ensemble is a Boston-based vocal ensemble dedicated to creating unique and imaginative concert experiences by performing members' original compositions, presenting varied chamber and ensemble works, and engaging in innovative collaborations. Rose Hegele, one of the six musicians to perform, reached out to York Public Library for the Maine premiere because of May Sarton's roots in the town of York. Nightingale recognizes the value of interdisciplinary art, and this concert is a perfect example of that.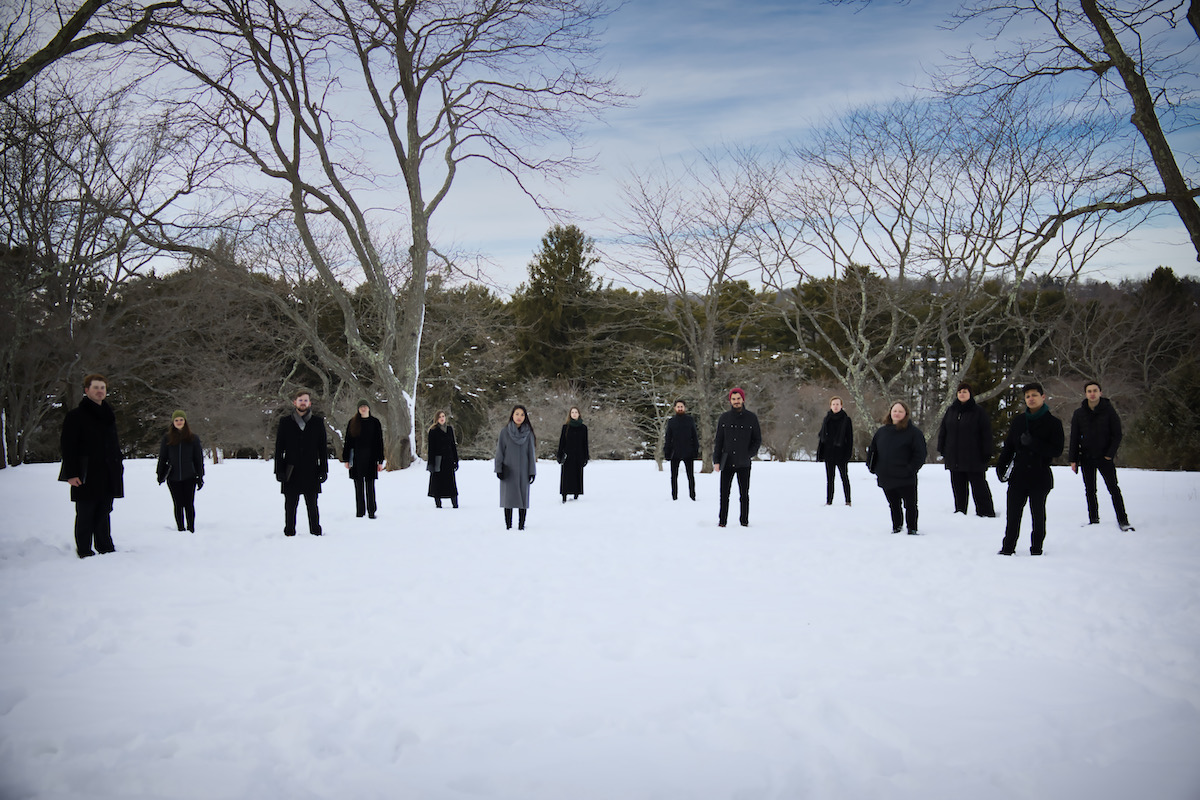 Individuals can register to hear Nightingale Vocal Ensemble on York Public Library's website at yorkpubliclibrary.org/calendar (look for November 18). This event is free and open to the public.
Concert registrants are also specially invited by Surf Point Foundation to visit the "Wild Knoll Foundation Garden" before the concert from 11:30 a.m. to 12:30 p.m. (this is optional for concert attendees). The garden is a public art project by 2021 Surf Point alumna Carly Glovinski who will be in attendance to talk to visitors about May Sarton and her project.
Surf Point is the site of May Sarton's home along the coast of York. It is an exquisite piece of property, consisting of 47 acres of oceanfront, marshland, and woods. Surf Point Foundation provides time, space, and support for members of the visual arts community to think, connect, and create. They offer nominated artists and art professionals three-week live/work residencies along the York coast. According to Surf Point, May Sarton could be considered the first artist in residence at Surf Point.
May Sarton lived the last twenty-two years of her life in York at her "house by the sea" she called Wild Knoll. Although she increasingly experienced multiple challenges during this time, her writing continued strong, which resulted in several volumes of poetry and journals. Her last volume of poems, "Coming into Eighty," was published in 1994. May Sarton died in York, Maine, in July of 1995 at the age of 83. Although the home she lived in was dismantled in 2021 due to exorbitant costs to maintain and upgrade, the beautiful Wild Knoll Foundation Garden is an ongoing tribute to her artistic vision and love for her "house by the sea."
For more information, contact Karen Blass, Programming Librarian, at kblass@yorkpubliclibrary.org.