Book Discussion Series with the Maine Humanities Council (Tuesdays in April)
April 13, 2021 @ 6:30 pm
EDT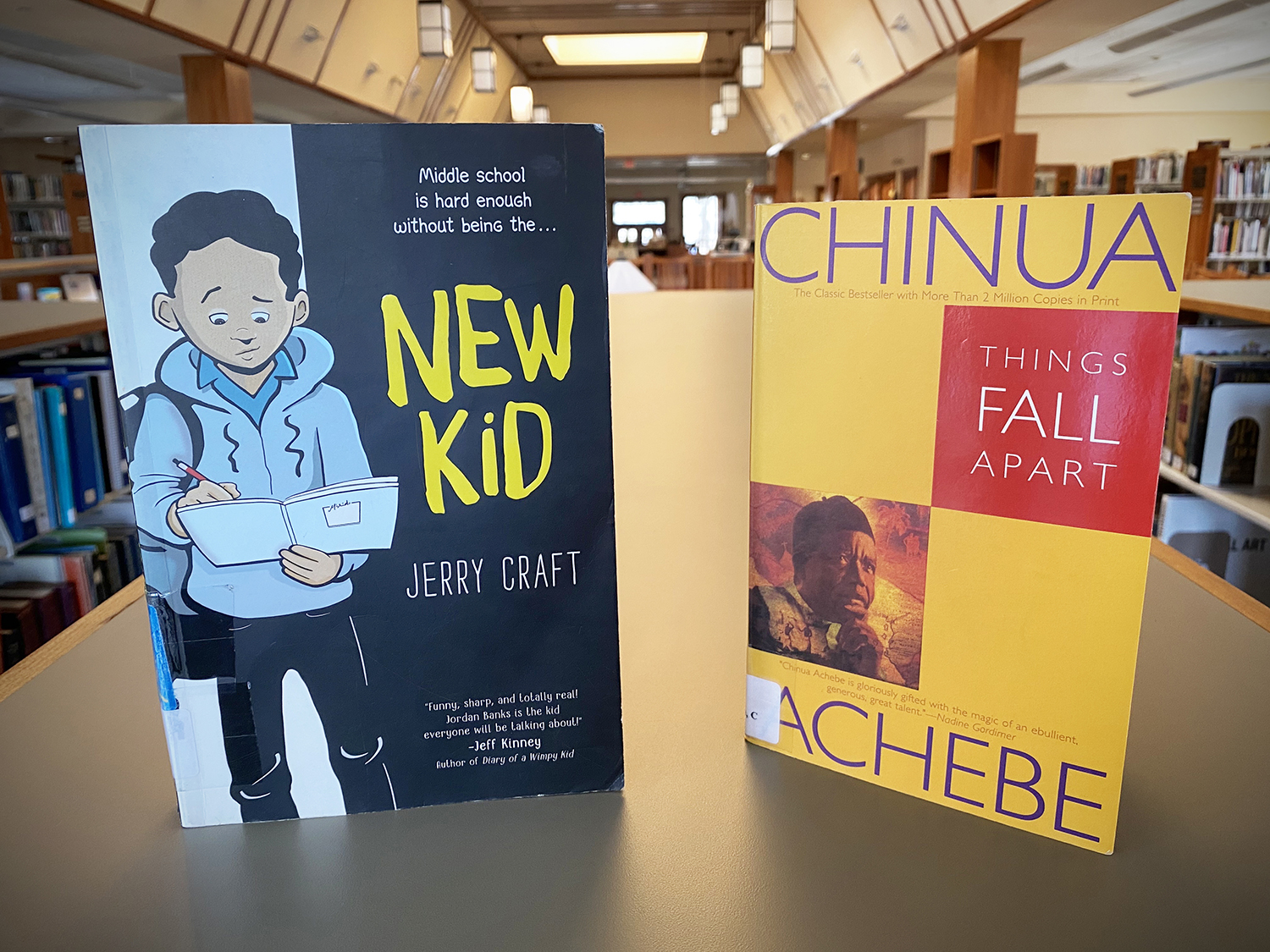 On Tuesdays in April (6:30-8pm) York Public Library will host an in-depth book discussion group facilitated by the Maine Humanities Council. The discussions will center around two books: Chinua Achebe's classic 1958 novel Things Fall Apart, MHC's text of the year, and Jerry Craft's New Kid, a Young Adult graphic novel that won the Newbery Medal in 2020. 
The theme of the book discussion over the course of its four weeks is "Two Worlds at Once." Both novels explore issues of cultural identity and the complexity of managing different external influences.
Our discussion leader is Jeannette Eaton. Jeannette is a facilitator for MHC and the Director of Communications and Online Programming for Skidompha Library. She brings her passion for storytelling, serving others, and bringing people together in group facilitation.
This discussion group is made possible through a Maine Humanities Council grant. Twice per year, community groups throughout the state are invited to apply; York Public Library is one of 24 groups to be awarded this opportunity in Spring 2021.
This is an online event;
click here to register.  Registrants should attend all four sessions, April 6, 13, 20 and 27, from 6:30-8:00 p.m. 
From the Maine Humanities Council: Our dream is that anyone and everyone in Maine who wants to should have the opportunity to join in a rich, meaningful discussion with others about things that really matter to them.
Whether the people in a group are linked by their work, their place, or their lived experience, Discussion Projects foster real communication and connection among participants through listening and being listened to. Every project's discussions are grounded in the group's shared experience of a compelling text or set of texts.
Given the goals of this program, we expect that all participants will attend for all 4 sessions and participate actively with the reading and conversations about the texts. While one of the books is written for a younger audience, adult participation is recommended. Interested high school students may contact Sophie Smith for more information: ssmith@yorkpubliclibrary.org.