Comparing the Impacts of Climate Change Upon Maine and Greenland with Jeff Thaler
January 21, 2021 @ 7:00 pm

-

8:00 pm

EST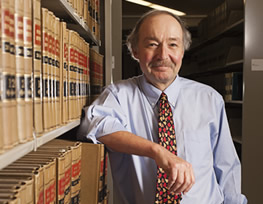 York Public Library will once again participate in The Annual Camden Conference, now in it's 34th year. As part of our partnership, YPL is excited to present programming related to this year's Camden Conference topic, The Geopolitics of the Arctic: A Region in Peril.
Even while most people are focused upon COVID-19, ongoing climatic changes fueled by our reliance upon fossil fuels are continuing to cause significant, long-term changes to economies and the environment. Maine and Greenland are each on the frontline of those climate changes, and have more in common than we realize. This talk by noted Maine professor Jeff Thaler will provide an overview of the impacts of change both in Greenland and Maine, and how each is attempting to plan and respond. 
Watch Thaler's presentation below and view accompanying slides here.
Suggested Readings:
Other titles of note:
Jeff Thaler is a professor of practice at the University of Maine School of Law, and the associate university counsel for environmental, energy, and sustainability projects for the University of Maine System. He is also an associate faculty member of the University of Maine's Climate Change Institute.
Professor Thaler currently teaches Administrative Law, the Environmental and Administrative Law Practicum, and Energy Law. In 2020, he created and taught a new course, Environmental and Climate Litigation, which compared trends in the U.S., China, and Europe. He serves as chair of Maine Law's Curriculum Committee, and serves on the Bar Task Force and Clerkship Committee. Before joining the University, Professor Thaler developed over several decades a wide-ranging legal practice focused on environmental and energy permitting, compliance, enforcement, and litigation; as well as litigation for clients with commercial, medical and legal disputes, and insurance coverage, personal injury and toxic tort problems.
Professor Thaler graduated magna cum laude from Williams College and received his law degree from Yale Law School. He clerked for Chief Justice Vincent McKusick and Senior Associate Justice Sidney Wernick of the Maine Supreme Judicial Court. He is married to Karen Massey, and has two sons, Greg and Kai, who are both professors.